Monarch migration this fall echoed ones of the past with hundreds of butterflies gathered in spectacular roosts and thousands flying over head, peppering the sky with black and orange. The abundance is encouraging and an indication that with favorable weather and sufficient habitat, the monarch population can bounce back.
On October 17th, DuPage Monarch Project is hosting Creating Healthy Landscape: Planting for Pollinators, which will offer presentations and case studies on designing attractive, sustainable landscaping that also functions as monarch and pollinator habitat. DuPage Monarch Project's goal is to ensure enough habitat is available to sustain a healthy local breeding population of monarchs and fuel migrants as they pass through the county on their annual journeys.
All landscaping from backyard gardens to corporate campuses has the potential to be habitat when the right plants are included. "It doesn't change the cost of plant materials if you buy daylilies or coneflowers, but coneflowers provide additional benefits for native insects and birds," said Jim Kleinwachter, The Conservation Foundation's representative to DuPage Monarch Project.
Several local natural areas management companies will be available at the half-day symposium for answering questions and concerns about establishing new habitat or refreshing an existing one. This is an opportunity for networking with people who are transforming the way we think about gardens and demonstrating how backyards, school yards, church yards, parkways and parks can be part of the solution to declining pollinators and monarchs.
Attendees will take home new understandings about milkweed, is it just for monarchs and who's the best pollinator, butterflies or bees.
Creating Healthy Landscapes: Planting for Pollinators
October 17, 8:00 am – 12:30 pm – check in opens at 7:30 am
Danada House   3S501 Naperville Rd   Wheaton
Free and open to the public   Registration requested
http://www.dupageforest.org/things-to-do/creating-healthy-landscapes-symposium
Creating Healthy Landscapes:
Planting for Pollinators
Wednesday, Oct. 17, 2018
8 a.m. – Noon
Danada House at Danada Forest Preserve in Wheaton
Learn how to install and maintain natural landscapes to support declining species of pollinators. Our symposium features keynote speaker, author and naturalist Cindy Crosby and other industry experts.
The Danada House (PDF) is on the east side of Naperville Road 1 mile south of Butterfield Road (Route 56) and 0.75 mile north of I-88.
Complete the required form to register for the symposium.  
https://mailchi.mp/eb2f3e8a9cb1/join-us-october-17-for-creating-healthy-landscapes-planting-for-pollinators?e=92c097b169
* Attendance at the symposium qualifies for three professional-development hours; please request a certificate for completion.
About Our Keynote Speaker Cindy Crosby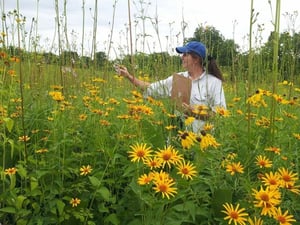 Cindy Crosby is the author of "The Tallgrass Prairie: An Introduction" by Northwestern University Press. She has also written and contributed to more than 20 books. She also writes weekly for her "Tuesdays in the Tallgrass" blog.
Crosby is a steward supervisor for the Schulenberg Prairie at The Morton Arboretum and a steward at Nachusa Grasslands. She teaches and speaks about the tallgrass prairie.
She enjoys hiking the prairie, gardening, kayaking and searching for dragonflies.
About the Speakers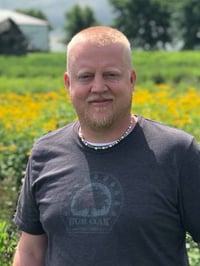 Andy Stahr
Andy Stahr blends design with a practical understanding of native plants and the systems in which they evolved, bridging science and design in restoration.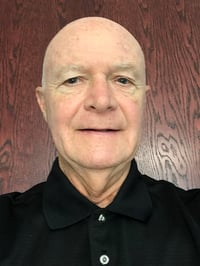 Ron Nosek
Ron Nosek is a retired criminal trial attorney who teaches wilderness skills for nonprofit Nature Education Programs, Ltd.
Andrés Ortega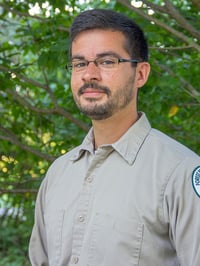 Andrés Ortega is an invertebrate ecologist with the Forest Preserve District of DuPage County and works to protect and restore insect populations, including the Hine's emerald dragonfly and monarch and Baltimore checkerspot butterfies.
Chris Pekarek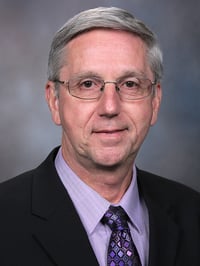 Chris Pekarek is the golf course superintendent for The Village Links of Glen Ellyn, where he has worked for 48 years.
About DuPage Monarch Project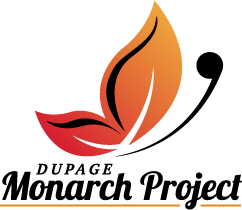 The DuPage Monarch Project is a group of local organizations working together to provide education about monarchs and increase the amount of suitable monarch habitat throughout DuPage County. DuPage Monarch Project is asking mayors and village boards to formally resolve to make their communities more monarch friendly.
Project Partners
While golf carts silently roll across manicured fairways, monarchs are flitting over tall tufts of vegetation in the rough. It's just another summer day for golfers and the resident wildlife of Village Links.
 The Village Links of Glen Ellyn, a municipal golf course, was established in 1967 with an environmental purpose. It was designed to manage the storm water causing flooding south of Roosevelt Rd. Managing storm water with green infrastructure was an inspired solution that created a recreational asset and a low cost public works project. According to Chris Pekarek, Golf Course Superintendent, the golf course is financially self-sustaining and is not supported with tax revenue.
The course took on a new look in the early 1990's through its participation in Audubon International's innovative Cooperative Sanctuary Program for Golf (ACSPG). Land use patterns had been rapidly changing with an alarming loss of habitat for birds and wildlife. The search was on for finding compatible ways and places for wildlife and people to co-exist. The ACSPG program offered technical and financial support for reducing the environmental impact of golf courses through improved water quality, reduced reliance on municipal water sources, decreased chemical usage and the addition of natural plantings in out of play areas.
Village Links enthusiastically embraced the concept and in 1993 was the first ACSPG public course to be certified. Forty unmowed acres now encircle ponds, carpet hillsides and add interest along the fairways. For years, 200 native shrubs and trees such as red, white and swamp white oak were planted annually, reaching a stable population of 4,000 trees.
Managing some areas as habitat quickly produced results. The morning after six bluebird houses were installed, Pekarek observed a male bluebird perched atop a house whistling for a mate.
In 2018, Audubon partnered with Environmental Defense on a new program, Monarchs in the Rough, designed for golf course to meet the specific needs of monarch butterflies. Audubon International estimates there are at least 100,000 acres on golf courses that have the potential to become suitable habitat for butterflies and bees if appropriately managed. Village Links currently exceeds the targeted goals of the program with an estimated one million stems of milkweed.
During a July tour of Village Links, monarchs were observed bubbling up over dense stands of common milkweed and gliding through pink swamp milkweed flowers. Lavish drifts of tropical milkweed near the clubhouse welcome golfers and monarchs looking for a place to lay eggs.
"We have a monoculture of grass on the course," said Pekarek. "We strive for diversity in the habitat areas."
Pekarek's vision of an eco-friendly golf course led to the addition of a "farm to table" operation in 2013. A poly hoop house grows heirloom tomatoes, mint, kale, strawberries, cutting flowers for the restaurant and hot peppers. Eleven hives provide honey for the restaurant and bar.
Available land is necessary for establishing wildlife habitat but Pekarek identifies a committed land manager as an essential ingredient for a successful project. His tenure of nearly 50 years with Village Links provided the time to visualize the land's potential and the opportunity to make thriving, vibrant habitat a reality. It's a model of human and wildlife coexistence that inspires the search for more.
Jim Price
Wauwatosa, WI
Posted on the Monarch Watch list serve July 19, 2018
I fervently hope that people will not get hung up on studies of ovipositing preference and larval survival on different milkweed species – and not because I don't believe the studies, but because I think many laypeople tend to draw misguided conclusions from them. These studies advance our knowledge base but do not necessarily need to guide us in making choices.
Our migratory monarchs, east and west, evolved with some 73 species of milkweed in their breeding ranges. Monarchs will lay eggs on most if not all of them, and at least some of their larvae will develop on most if not all of them. I have raised more than 20 species and have yet to find one that doesn't fit the bill. Some larvae die on every species. Evolution being what it is, more-toxic milkweeds must have their place, and milkweed mortality may simply be the price that monarchs have paid to Charles Darwin for having adopted a toxic genus of plants as their host.
It is good-hearted and well-intentioned, perhaps, to say,  "But I don't want to plant Sullivant's milkweed because two-thirds of all the caterpillars that hatch will die before they reach adulthood." But that overlooks the many advantages that this species provides, and it is a purely human emotional reaction to an incredibly complex set of relationships that occur in the wild.
If we were to adopt the "some milkweeds are better than others" approach (which I wholly reject), weighing preference, larval survival and development, and adult fitness, choosing only those species that score "good" or better, we in the East would be planting only common (A. syriaca) and swamp (A. incarnata). We'd have to abandon everyone's favorite, butterfly weed (A. tuberosa), because it is the least preferred species, even though it has the highest survival (75%, per Pocius). We might leave out poke milkweed (A. exaltata) because it is only moderately preferred, even though it is tops in larval development and fills a niche (shade) that most other milkweeds cannot. We'd ignore whorled milkweed (A. verticillata) because it is so little preferred, even though it provides late-season blooms and tender growth when most other milkweeds have begun to senesce (in the drought of 2012, whorled milkweed was highly preferred by season's end when common milkweed had turned bone-dry)
As for Sullivant's, or prairie, milkweed (A. sullivantii), it is highly preferred but scores low on survival (36%, per Pocius). Beyond that, it is incredibly long-lived once well-established in an appropriate habitat; blooms much longer than any other milkweed; continues to produce new, tender growth much longer than most other milkweeds; produces copious nectar that is highly preferred (in my observation) by both monarchs and a host of other pollinator insects; and is remarkably drought-tolerant (again, in 2012, it was still blooming and producing new foliage until season's end when all other milkweeds except whorled had scenesed. About 90% of all eggs laid in my Waystation that year were on sullivantii, despite there being at least 13 other species to choose from.).
The mathematics of monarchs and milkweeds is an equation of shocking mortality. Tori Pocius' survival studies were necessarily done on milkweeds growing in the absence of any predators, parasites and pathogens. Put those back into the equation, in the wild, and we find that regardless of milkweed species, 88% to 98% of all monarch larvae will die one way or another before they reach the fourth instar. On average, over time, more than 99% of larvae, pupae and adults will die somehow before they can reproduce, and that would be true even if the population were in equilibrium.
So, if only one in four larvae laid on A. tuberosa will succumb on their diet alone, while two of three laid on A. sullivantii will perish, but monarchs will lay, say, 100 eggs on sullivantii for every one laid on tuberosa, which species will produce more monarchs? Add the fact that sullivantii will spread vegetatively into a large clone of many stems over time, while tuberosa will have to rely on self-sowing alone. Which is better? Well, neither. Both are good, just for different reasons.
Some might still argue that syriaca and incarnata are the better choices because they are preferred, have good survival and good development, hence all the advantages we want over both sullivantii and tuberosa (in this example). And perhaps in the short term, we should use a lot of syriaca and incarnata to achieve the most rapid recovery of the monarch population to sustainable levels. But long-term, and starting now, we need all of our milkweeds, because…
Incarnata cannot fit all the niches of land-use that we need to recover. It is the only species we can use to repopulate very wet places, but it will not persist in any place that is not predominately wet throughout most of the season. Since most of the land-use areas we are talking about restoring are not predominately wet, it cannot be our sole or main reliance.
Syriaca is our least conservative species and is very good food for monarchs. It seems to grow almost everywhere, but in fact it has its own niche, if you will. It is a pioneer species that is highly reliant on disturbance for natural colonization. It is not terribly persistent nor likely to reintroduce itself in habitat that remains undisturbed for long. If our goal is to restore large areas to tall-grass prairie to the benefit of the monarch, common milkweed will only get us started. If you visit any long-established prairie restoration, you will find little or no common milkweed beyond the borders and trail edges where disturbance continues to occur. You will find very little if any in the interior of the mature prairie. And our naturalists will want to do this – restore prairie "the right way," meaning undisturbed once established, "pure prairie in perpetuity." Common milkweed can be planted there, or it will arrive on its own, when the restoration is first underway. But it will evaporate over time.
What species will establish and then persist in a mature tall-grass prairie restoration intended to be perpetually maintained only by occasional mowing or fire? Sullivantii and tuberosa.
The fact that common milkweed accounts for 90% of all the milkweed feedstock available to monarchs is a matter entirely of our own doing. Common milkweed cannot once have been so vey common. It is an opportunistic species that would have occupied the margins and boundaries where disturbance occurred (wind-thrown trees, flash-flood scars, heavily browsed thickets, etc.) and would have invaded prairie only with the help of soil exposed by buffalo wallows, badger dens, gopher mounds and the like. For all we know, common milkweed may have evolved with the relatively much greater disturbances caused by the Pleistocene megafauna ripping and tearing at the turf. It may have waxed and waned and waxed again with the introduction of Native American agriculture. But its current super-prevalence is entirely a product of our vast disturbance of the natural environment and destruction of habitat for all other milkweed species. We have forced the monarch to subsist, for all practical purposes, on a single plant. We have made it single-host specific, whereas it is naturally genus-specific to dozens of species. Monoculture is seldom a good thing. Our long-term goal should not be to perpetuate monoculture in different places but to promote diversity in every place.
Final points:
All milkweeds are good, but for different reasons. No one milkweed is inherently better than any other except insofar as it is better adapted to a particular place.
We should value, protect and preserve, and restore all milkweeds for their own sake regardless of our biases toward other valued species, including the monarch. Milkweeds are highly beneficial in many ways and beautiful to behold. They are as much a part of our native legacy and responsibility as de facto stewards of all living things as are any other living things. This is our chance not only to recover the monarch butterfly but also to right the wrong we have done the Asclepias tribe. (In Wisconsin, of our 13 native milkweeds, one (sullivantii) is threatened and four are endangered, one of those (A. meadii) having already been extirpated once and only recently reintroduced on a small scale.)
All milkweeds are excellent and highly preferred nectar plants serving hosts of beneficial insects, but they have different bloom periods. Some are early and short, some are late and long. Some have flower sizes and forms that serve different insects (whorled milkweed serves many insects that cannot access larger flowers of other milkweeds, or that appear only later when others are done blooming). We shut out many other species if we shut out any one species.
We should plant as much milkweed as possible of as many varieties as possible where each species will thrive, as it is appropriate to the ecology of the site – not because of our human biases against any milkweed or in favor of any other species, even monarchs. Plant all milkweeds where our knowledge tells us they should grow, maintain those sites using best practices, and let nature re-take its course.
While Villa Park residents enjoy movies, concerts and Saturday morning children's programs this summer, monarch butterflies are finding a welcoming place to lay their eggs and dine on milkweed.
A long time gathering spot for summer activities and bike riders, Cortesi Veterans Memorial Park became a monarch waystation in September 2017 when five butterfly gardens were planted. Villa Park is one of 14 municipal entities in DuPage County that have pledged to be monarch friendly by providing habitat, reducing pesticide usage, and educating residents about the plight of the monarch.
The location for the Five Butterfly Waystations along the Great Western Trail as the project is known, was selected for its intersection of people and bike riders and a desire to upgrade a faded mural which provides a backdrop for the gardens.
The butterfly habitat project is a collaboration of the Villa Park Economic Commission, Environmental Commission, Kenilworth Watch Group, Community Pride Commission, Villa Park Garden Club, The Conservation Foundation and DuPage Monarch Project. Over 25 volunteers turned out to plant the nectar and larval species butterflies rely upon. Jim Kleinwachter and Jan Roehl of The Conservation Foundation supplied the designs and facilitated ordering 700 plants from Midwest Groundcovers.
Volunteers at the planting were astonished when Kim White, volunteer educator with DuPage Monarch Project, explained how an injured butterfly wing is repaired, showing the box of spare wings she keeps for the procedure. Butterfly education will be ongoing when interpretative signage is added to the gardens in upcoming months. Plans call for repainting the mural behind the gardens with images showing the life cycle of monarch butterflies. A design contest is being considered for the fall with painting completed in spring of 2019.
Nine months after the garden was planted, several monarch caterpillars were observed happily munching milkweed. "The monarch population has suffered drastic declines in the past several years," said Lonnie Morris, Coordinator for the DuPage Monarch Project. "It is encouraging to see how quickly they made use of the new habitat. We're delighted Villa Park is thinking of monarchs as valuable members of their community and providing what they need."
The response to the DuPage Monarch Project and Forest Preserve District of DuPage County's call for art for The Art of Pollinators, opening on May 2nd at Mayslake Peabody Estate was enthusiastic with nearly a 100 submissions. For many people, a likely response to spotting a bug is to swat, squash or spray it but when artists spot an insect, the encounter may be transformed into art. The exhibit offers the public an opportunity to view the community of pollinators through the eyes of an artist.
Great Migrator Rest Stop – Benjamin Calvert III wood relief block print
The exhibit showcases photographs, watercolors, acrylics, an altered book, block prints, and paper cuttings.   "The work really is eclectic," said Kendra Strubhart, Heritage Interpreter – Mayslake Peabody Estate. "Each artist has interpreted the theme with their own unique perspective."
Bees and butterflies are popular subjects but moths, wasps and hummingbirds are also represented.
Milkweed – Ann Grill – watercolor
"As many artists, I'm drawn to butterflies, bees, birds and industrious winged creatures of all sorts…" writes Cherylyn Gnadt of her submission, Telling the Bees: Delicate Deconstruction. "How will I tell my daughter and my daughter's daughter that we knew years ago of the plight of the honeybee and it's dwindling numbers…How can we help resolve the dwindling dilemma with newfound solutions? I don't have the answers, only questions. How will we tell the bees?"
.There will be a host of pollinators at the exhibit shown in fascinating detail and ways you haven't yet imagined. It's an opportunity to be inspired and learn more about the critical role pollinators play and the challenges they're facing.
Some exhibit pieces are available for purchase with prices ranging from $25 – $2,000.
The Art of Pollinators
May 2nd – June 1st.
Monday – Friday 9 a.m. – 3 p.m.
Saturdays 9 a.m. – 1 p.m.
Mayslake Peabody Estate
1717 W 31st Street
Oak Brook, IL 60523
A free reception will be held Monday, May 7 at 6 p.m.
.