Monarch migration this fall echoed ones of the past with hundreds of butterflies gathered in spectacular roosts and thousands flying over head, peppering the sky with black and orange. The abundance is encouraging and an indication that with favorable weather and sufficient habitat, the monarch population can bounce back.
On October 17th, DuPage Monarch Project is hosting Creating Healthy Landscape: Planting for Pollinators, which will offer presentations and case studies on designing attractive, sustainable landscaping that also functions as monarch and pollinator habitat. DuPage Monarch Project's goal is to ensure enough habitat is available to sustain a healthy local breeding population of monarchs and fuel migrants as they pass through the county on their annual journeys.
All landscaping from backyard gardens to corporate campuses has the potential to be habitat when the right plants are included. "It doesn't change the cost of plant materials if you buy daylilies or coneflowers, but coneflowers provide additional benefits for native insects and birds," said Jim Kleinwachter, The Conservation Foundation's representative to DuPage Monarch Project.
Several local natural areas management companies will be available at the half-day symposium for answering questions and concerns about establishing new habitat or refreshing an existing one. This is an opportunity for networking with people who are transforming the way we think about gardens and demonstrating how backyards, school yards, church yards, parkways and parks can be part of the solution to declining pollinators and monarchs.
Attendees will take home new understandings about milkweed, is it just for monarchs and who's the best pollinator, butterflies or bees.
Creating Healthy Landscapes: Planting for Pollinators
October 17, 8:00 am – 12:30 pm – check in opens at 7:30 am
Danada House   3S501 Naperville Rd   Wheaton
Free and open to the public   Registration requested
http://www.dupageforest.org/things-to-do/creating-healthy-landscapes-symposium
Creating Healthy Landscapes:
Planting for Pollinators
Wednesday, Oct. 17, 2018
8 a.m. – Noon
Danada House at Danada Forest Preserve in Wheaton
Learn how to install and maintain natural landscapes to support declining species of pollinators. Our symposium features keynote speaker, author and naturalist Cindy Crosby and other industry experts.
The Danada House (PDF) is on the east side of Naperville Road 1 mile south of Butterfield Road (Route 56) and 0.75 mile north of I-88.
Complete the required form to register for the symposium.  
https://mailchi.mp/eb2f3e8a9cb1/join-us-october-17-for-creating-healthy-landscapes-planting-for-pollinators?e=92c097b169
* Attendance at the symposium qualifies for three professional-development hours; please request a certificate for completion.
About Our Keynote Speaker Cindy Crosby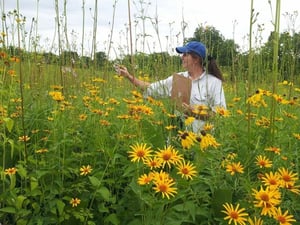 Cindy Crosby is the author of "The Tallgrass Prairie: An Introduction" by Northwestern University Press. She has also written and contributed to more than 20 books. She also writes weekly for her "Tuesdays in the Tallgrass" blog.
Crosby is a steward supervisor for the Schulenberg Prairie at The Morton Arboretum and a steward at Nachusa Grasslands. She teaches and speaks about the tallgrass prairie.
She enjoys hiking the prairie, gardening, kayaking and searching for dragonflies.
About the Speakers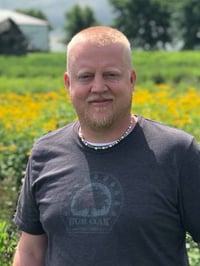 Andy Stahr
Andy Stahr blends design with a practical understanding of native plants and the systems in which they evolved, bridging science and design in restoration.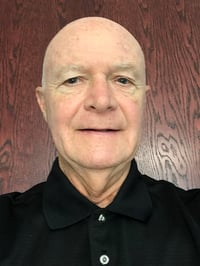 Ron Nosek
Ron Nosek is a retired criminal trial attorney who teaches wilderness skills for nonprofit Nature Education Programs, Ltd.
Andrés Ortega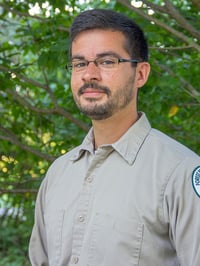 Andrés Ortega is an invertebrate ecologist with the Forest Preserve District of DuPage County and works to protect and restore insect populations, including the Hine's emerald dragonfly and monarch and Baltimore checkerspot butterfies.
Chris Pekarek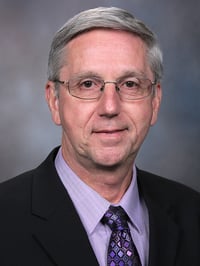 Chris Pekarek is the golf course superintendent for The Village Links of Glen Ellyn, where he has worked for 48 years.
About DuPage Monarch Project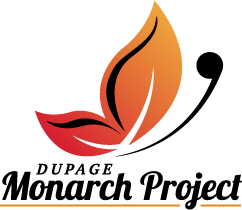 The DuPage Monarch Project is a group of local organizations working together to provide education about monarchs and increase the amount of suitable monarch habitat throughout DuPage County. DuPage Monarch Project is asking mayors and village boards to formally resolve to make their communities more monarch friendly.
Project Partners